Some devices require adding a custom FTP address in order to properly set them up and communicate with them through ei3. This can be done by any user with editing capabilities through the Remote Service web application.
In the Remote Service Platform, search for your machine from the Admin > Machines tab, then click the Devices icon 

to open that machine's Devices page.
Next, click Edit 

  to make changes to an existing device, or if the device isn't listed, click New 

 to create a brand new device.
Enter the required information in the field titled Customer FTP IP Address.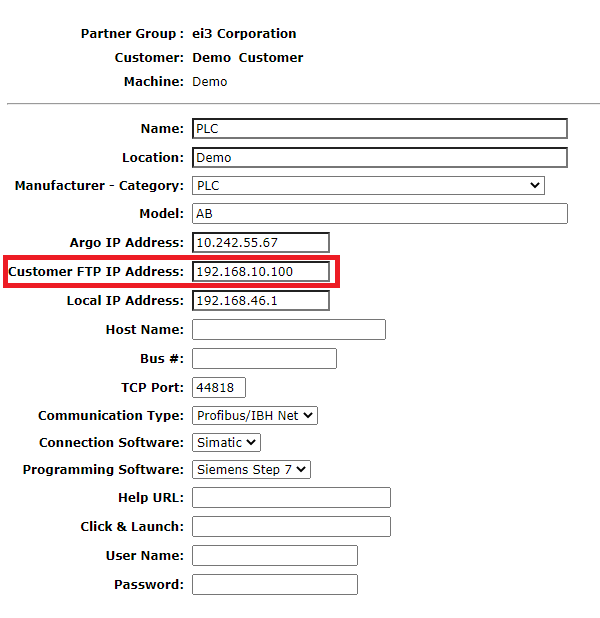 Click Save 

at the bottom of the page – you will be taken back to the Devices page and all changes will be saved to the device.
© 2023 ei3 Corporation. Content of this web page is proprietary to ei3 Corporation.