From the Customer Portal, go to Remote Monitoring > Snapshot (page should load upon selection).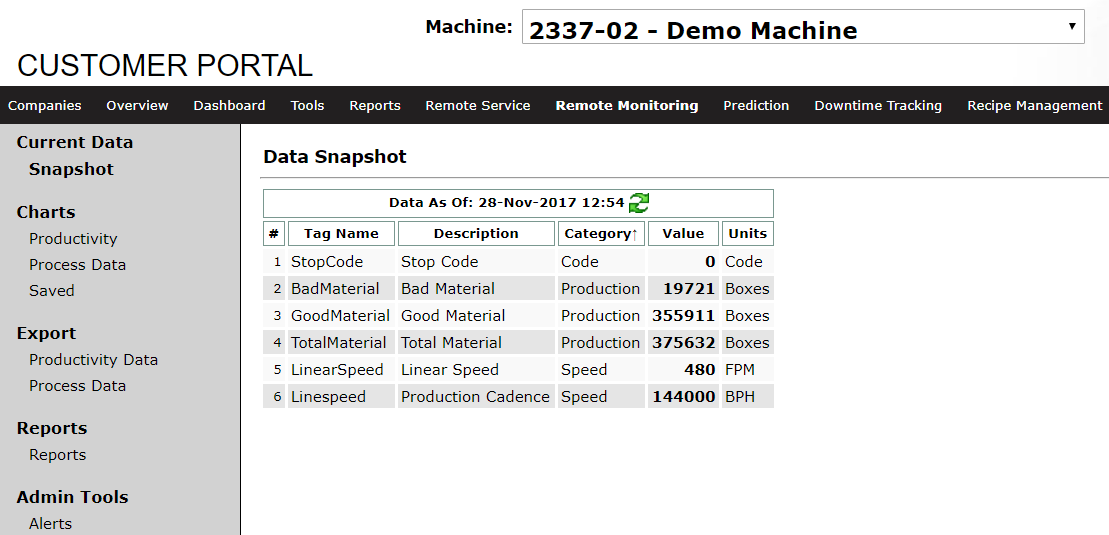 Here a complete list of machine data points is provided, along with the last collected values for each.
At the top of the list a timestamp is displayed showing the last time data was collected successfully.
This is a good way to check if machine data has been collecting successfully, and can be refreshed using the 

icon.
If you're having issues with data collection, please contact us for assistance.
© 2023 ei3 Corporation. Content of this web page is proprietary to ei3 Corporation.