When setting up a new network for your machine, it's important that you enter the correct IP information – in order to get your Amphion device connected properly, you'll need to provide DNS IP address information for the network your Amphion is connected to.
This information can be entered in the Remote Service Platform, under the Network Creation page.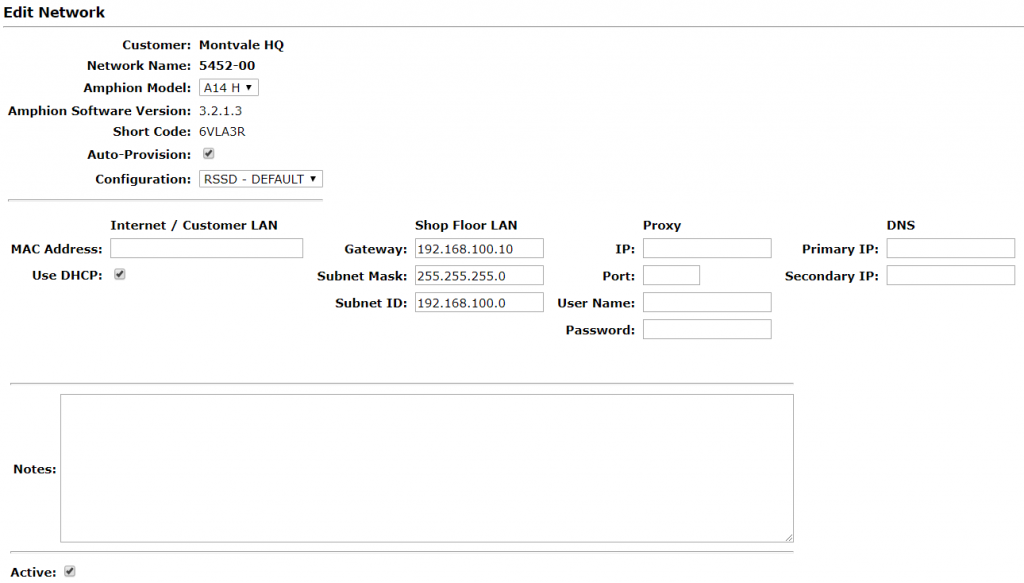 There are two ways to determine your DNS information:
Discover your DNS servers
Consult your IT professional
1. Discover Your DNS Servers
In order to find your local DNS server address, perform the following steps listed below.
Please note: If your computer is not on the same local area network as your Amphion device or you are not sure, ask your local IT department for this information (see the next section, "Consult Your IT Professional"
Open your Command Prompt from the Start menu (or type "Cmd" into the search in your Windows task bar).
Next, type ipconfig/all into your command prompt and press Enter.
Look for the field labeled "DNS Servers." The first address is the primary DNS server, and the next address is the secondary DNS server.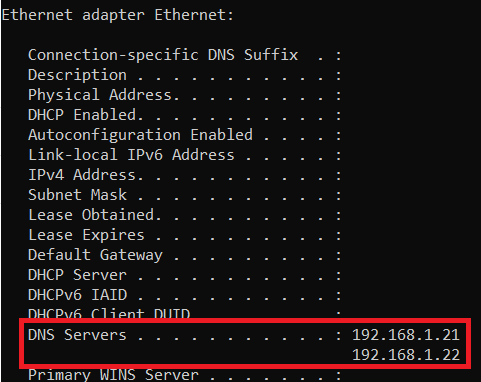 2. Consult Your IT Professional
If you still don't know your DNS information, or your computer is not connected to the same network as the Amphion you're seeking information for, speak to a qualified IT professional at your location for assistance with finding this information.
© 2023 ei3 Corporation. Content of this web page is proprietary to ei3 Corporation.