There are a few places where you can find your Amphion's current firmware version:
From either the Customer Portal under the Remote Service tab (requires active Remote Service product), or from the Remote Service Platform:1. Go to the Machines tab, and search for the machine or network you're looking for.
2. Start a remote service session and click the Preview Machine icon .
3. Navigate to the Settings tab.
The Amphion model and firmware information is displayed on this page.
The model and software version of the Amphion will be displayed.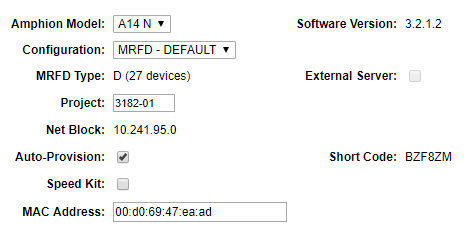 © 2023 ei3 Corporation. Content of this web page is proprietary to ei3 Corporation.