If API Access is enabled for your machine, the API call information can be found in Tools > API Access. Click on the desired function you'd like to obtain an API key for, and check the Example Usage area for sample usage of API calls.
A complete list of API calls available in ei3 can be found here.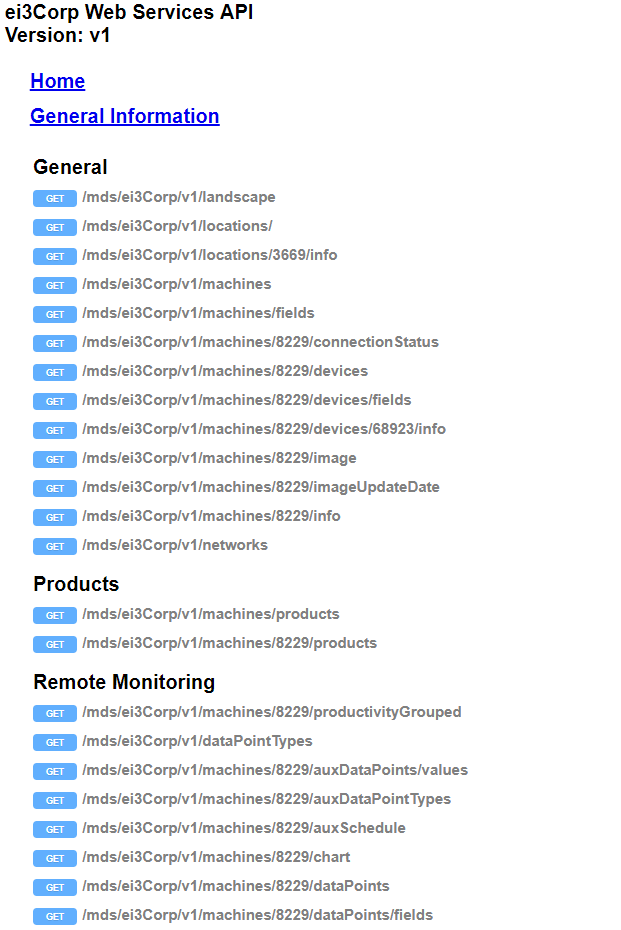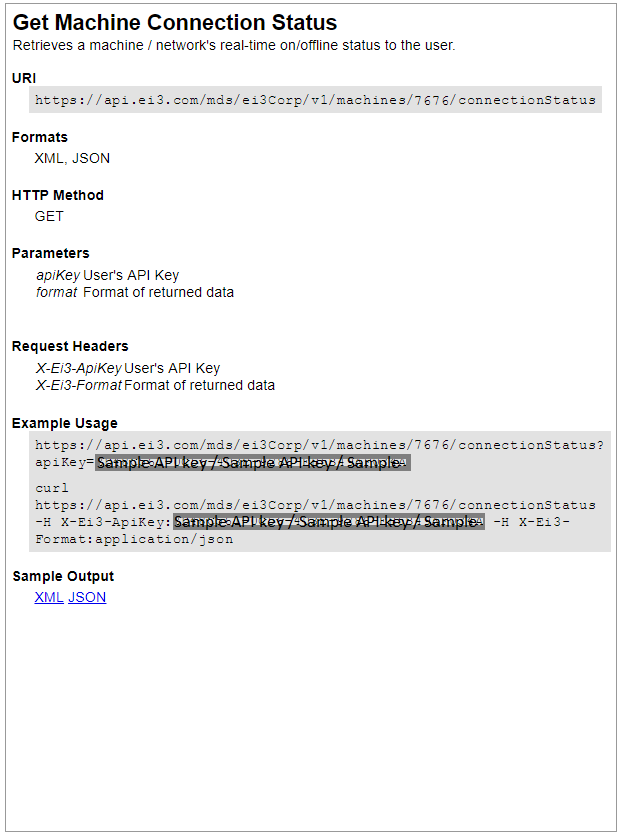 © 2023 ei3 Corporation. Content of this web page is proprietary to ei3 Corporation.