You can find your Amphion's IP address by logging in to the Remote Service Platform.
From the Machines tab, search for your machine using the Search bar.
Preview your machine information by clicking the Preview Machine icon

.
In the machine preview window, navigate to the Devices tab to view your device IP addresses (both the Argo IP and Local IP).

You can also view your Amphion's IP address from the Settings tab.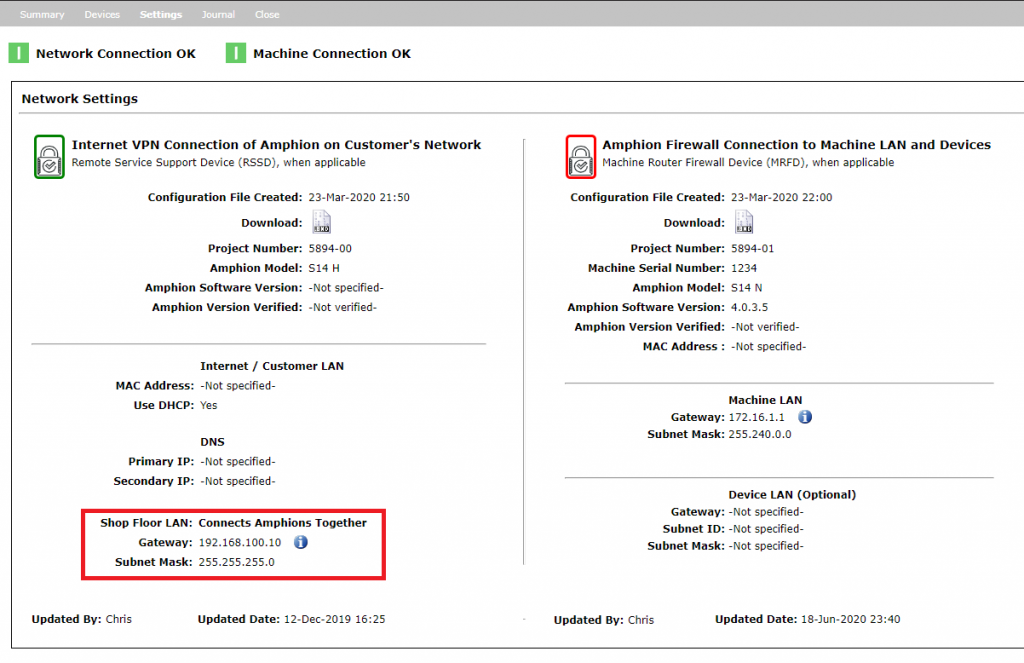 © 2020 ei3 Corporation. Content of this web page is proprietary to ei3 Corporation.