The daily performance report provides insights into your machine's daily performance, enabling informed decision-making. Here are the subsequent steps on creating a daily performance report:
1. Go to ei3 and navigate to the INSIGHTS section, then click on Reports. Scroll down to select the Daily Performance report from the options and click on

New Report.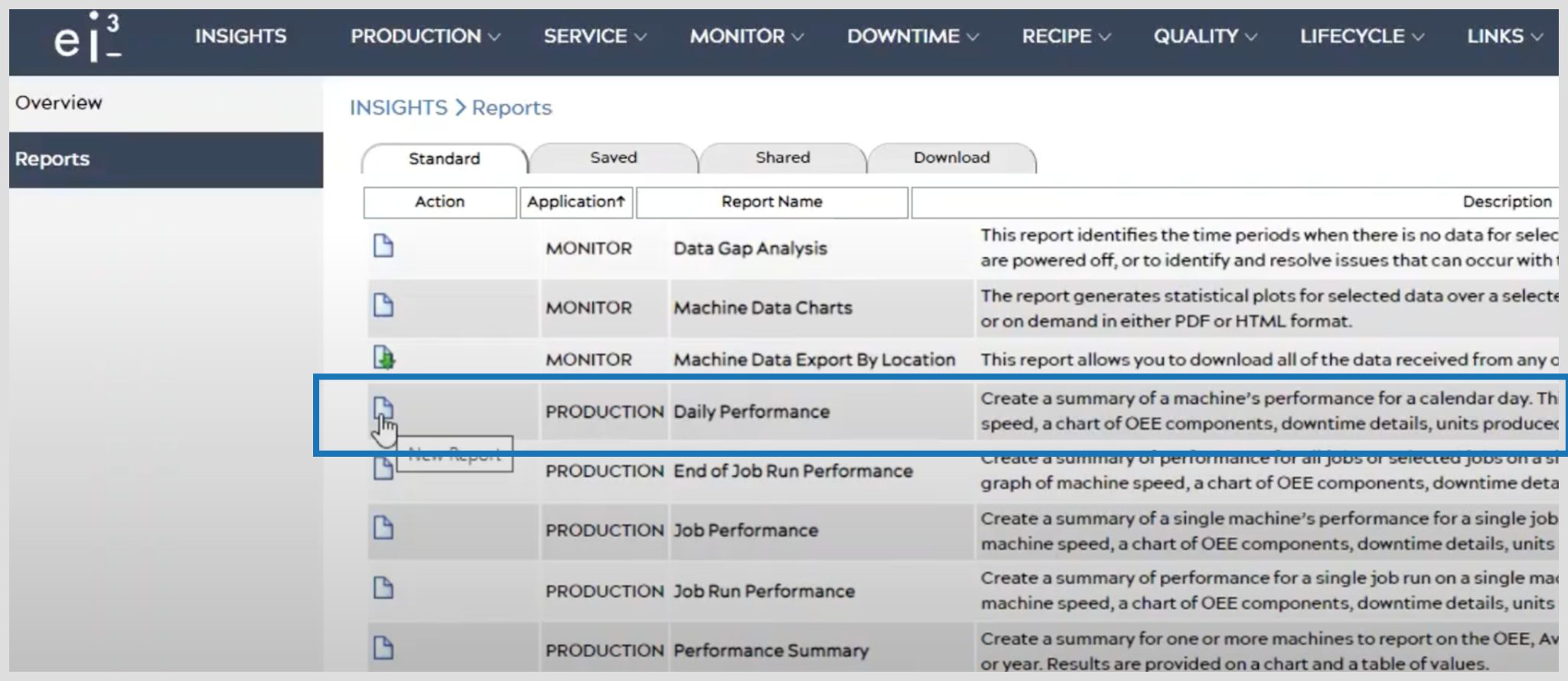 2. Now we will Configure the Report to your needs. Choose the desired Location or Customer for which you want to generate the report.

3. Select the Machine for which you want to gather performance data.

4. Select the Date for which you want to generate the report. You can select from one of the options or choose a custom date.

5. Select the Report Options, such as the "Productivity Details" and other preferences.

6. Select the Data Points you want to include in the report. You can select the relevant metrics and information you are interested in. But you can also choose to not include any data points on the report.

7. View the Report by either accessing it directly in a new tab or downloading it as a PDF file. If you want to receive the report automatically via email, select the "E-mail Report" option, then Save the Report by clicking on the

button.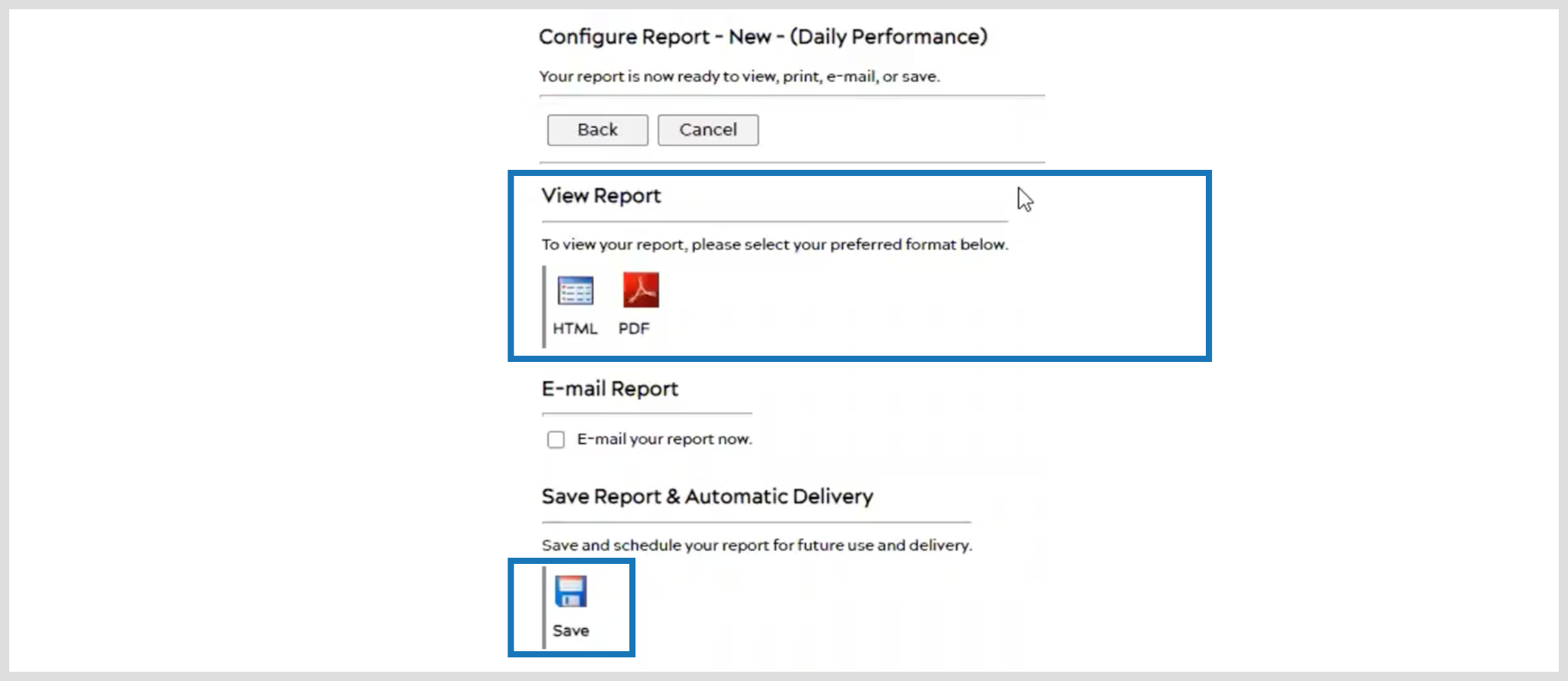 8. Provide a Name and Description for the report. Then, check the Enable Automatic Delivery box to set up the email delivery option.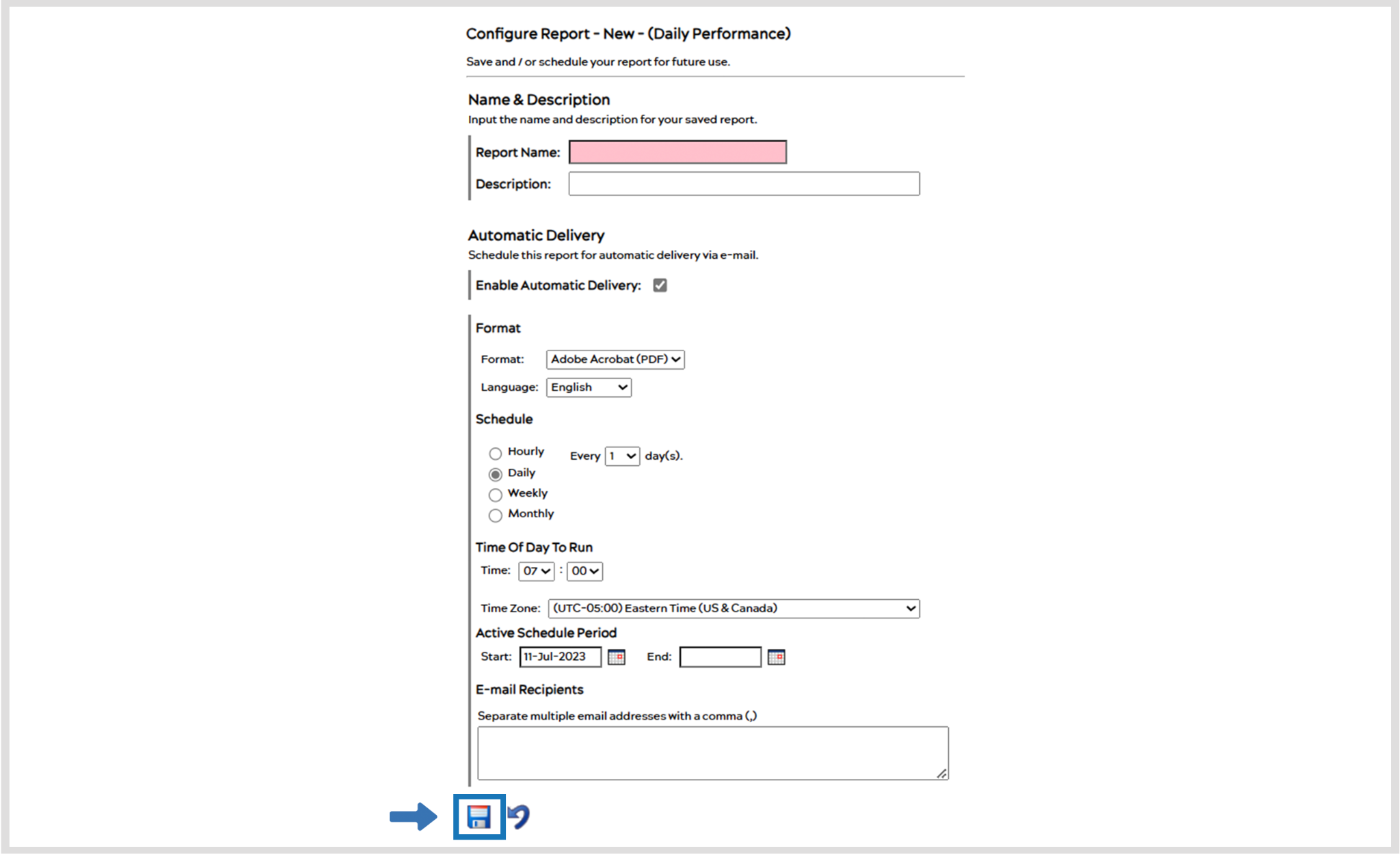 Choose the Frequency and Timing for receiving the report (e.g., daily, weekly, monthly).
Specify the Time Zone
Decide whether you want to set an Active Start Date or End Date for the report. You can choose to receive the report indefinitely by not entering an End Date.
Enter the E-mail Addresses of the Recipients to whom you want to send the report. Separate multiple email addresses with commas.
Once all the necessary information is filled in, click on the Save button and you are all set to automatically receive the report. That's it!
© 2023 ei3 Corporation. Content of this web page is proprietary to ei3 Corporation.