Every machine that has productivity enabled is tracked for OEE and downtime. Machine OEE is calculated automatically by algorithms that evaluate availability, production rates, and quality. This productivity information can be automatically compiled into a report that is sent to a list of email addresses.
The reports are already configured to be presented to your shop floor team. They can be printed and placed on your Lean Information Visual board by the entrance or put up on a big screen for your end of shift review meeting. More information about the available reports can be viewed here.
Configuring reports for automated delivery by email is a part of ei3's standard report configuration tool. You can learn how to set that up in detail here.
Now you have a beautiful report ready to be displayed on your Lean board.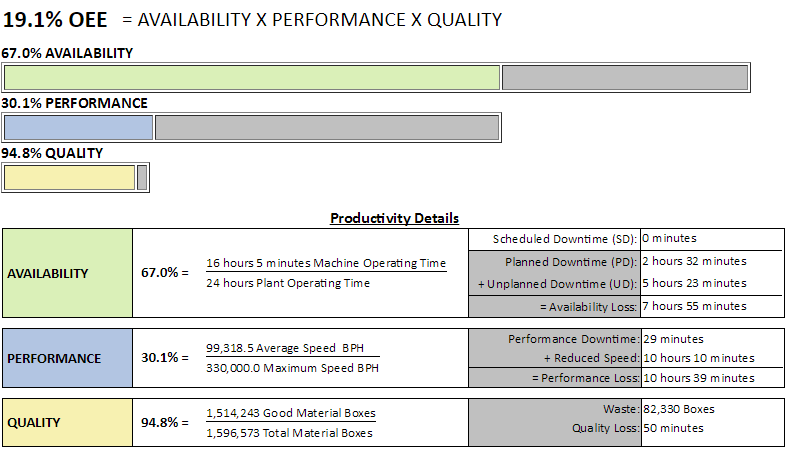 Contact us at care@ei3.com if you need help or assistance setting up this report.
© 2023 ei3 Corporation. Content of this web page is proprietary to ei3 Corporation.