To find and view the data points on your machine:
Log in to the Customer Portal, and navigate to the Admin Tools > Data Points page.
Admin partner users can also access this page from the Remote Service Platform, under Admin > Data Points.
Select a machine from the drop-down menu provided. The page will load blank by default.
In the search bar, type * (wild card symbol), and click the Search icon or the Enter key on your keyboard.
The page will reload showing a complete list of data points.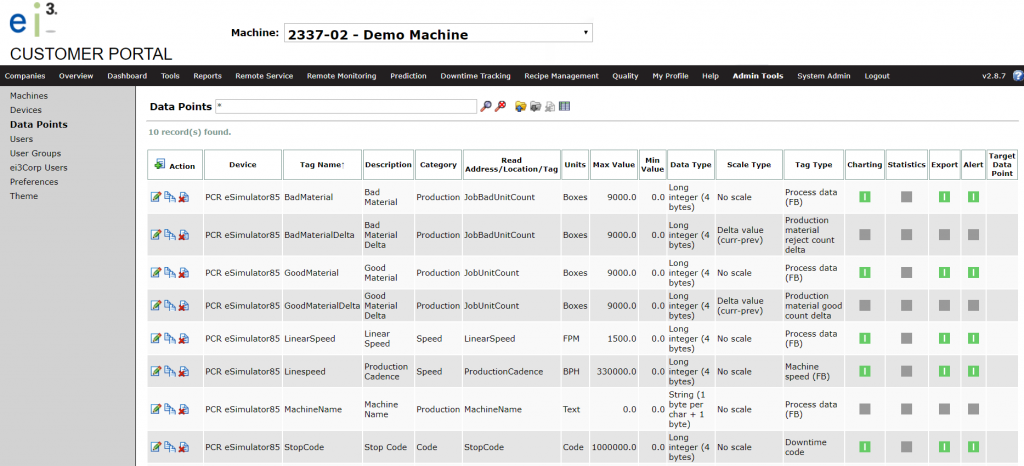 If you don't see a list of points or you see a message "No data points have been configured for the selected machine", there are no points configured for your selected machine. Add the points using the steps below or contact us for assistance.

© 2023 ei3 Corporation. Content of this web page is proprietary to ei3 Corporation.