Some of our machine data tracking applications, such as Downtime Tracking and Remote Monitoring, allow users to grab a large amount of machine information using the Export Data function.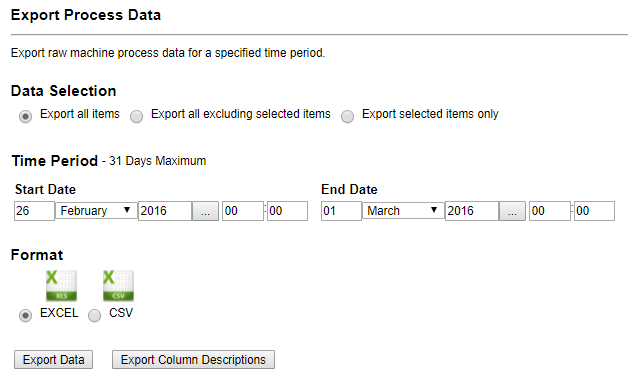 Use the Export Data page to export downtime information to CSV files which can be used in programs such as Excel or Minitab.
Setting up a data export
First, select a machine from the drop-down machine selection menu at the top of the page.
Next, select a date range for which to export downtime data by either typing in a start and end date or by clicking the button to the right of the year field to bring up a calendar on which you can see and choose the start and end dates.
In addition to start and end dates, you must enter start and end times of your desired time period.
Monitor Exports
Monitor Process Data export functions are found in the menu under Export.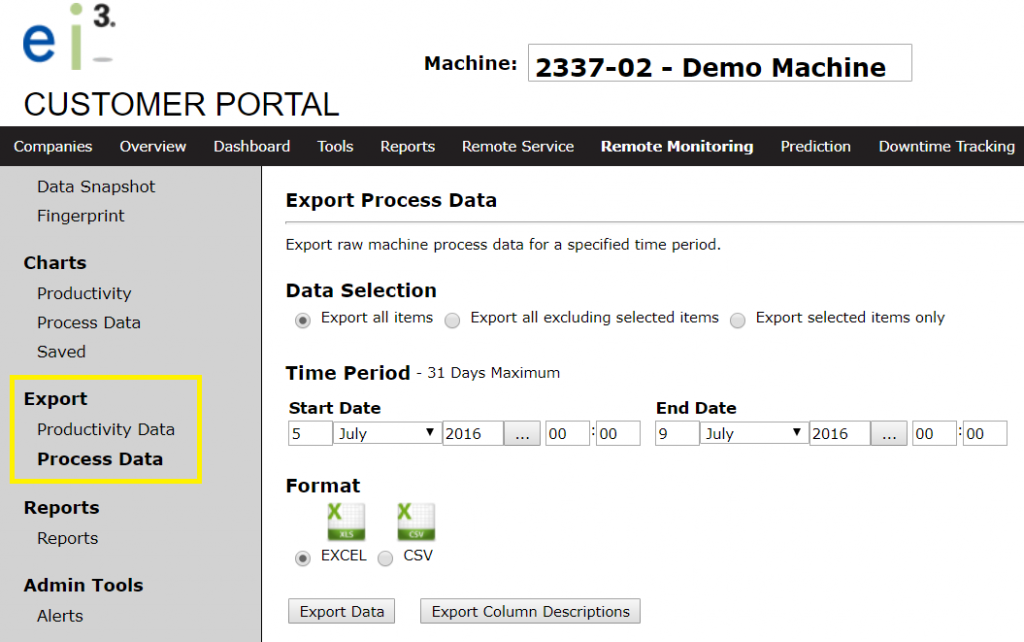 Productivity Data
This export displays the general OEE and other productivity values for a machine over the selected time period.
You can have the export be summarized by job, shift, day, week, or other time selection using the radio buttons provided.

Process Data
This export provides minute-by-minute values for each data point tracked on the selected machine.

Downtime Tracking Exports
Downtime data export capabilities are found in the menu under Analysis, select Export Data.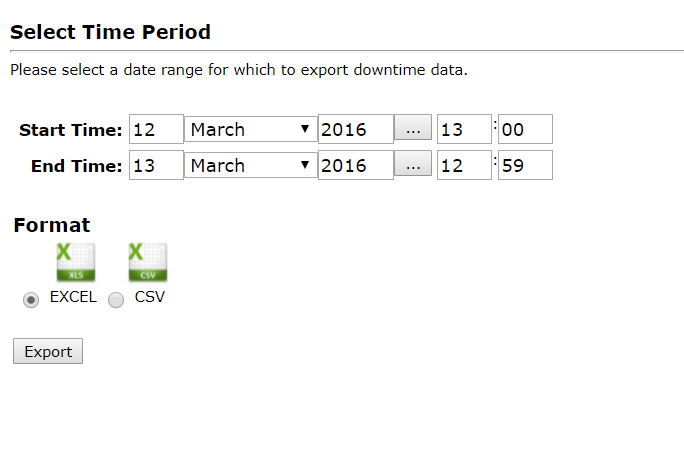 Downtime Tracking Data
This export provides all downtime events and details for each on the selected machine during the selected time period.

© 2023 ei3 Corporation. Content of this web page is proprietary to ei3 Corporation.