Note: Monitor alerts can only be used on machines which have the Monitor product active.
Creating Alerts
From the menu, select Monitor > Alerts (under Admin Tools).
Select the 

 icon to create a new alert.
Alert Actions
Once an alert has been created, it will display on the main Alerts page in a list.

The symbols in the Action column provide the following functions:
Create a new alert. See Creating Alerts for more information on alert creation.


 Edit an existing alert.


 Copy an alert.


 Delete an alert.
The Enabled column displays whether the alert is enabled or disabled. A green box 

 signifies that the alert is enabled. To enable or disable an alert, see Alerts – Basic Information.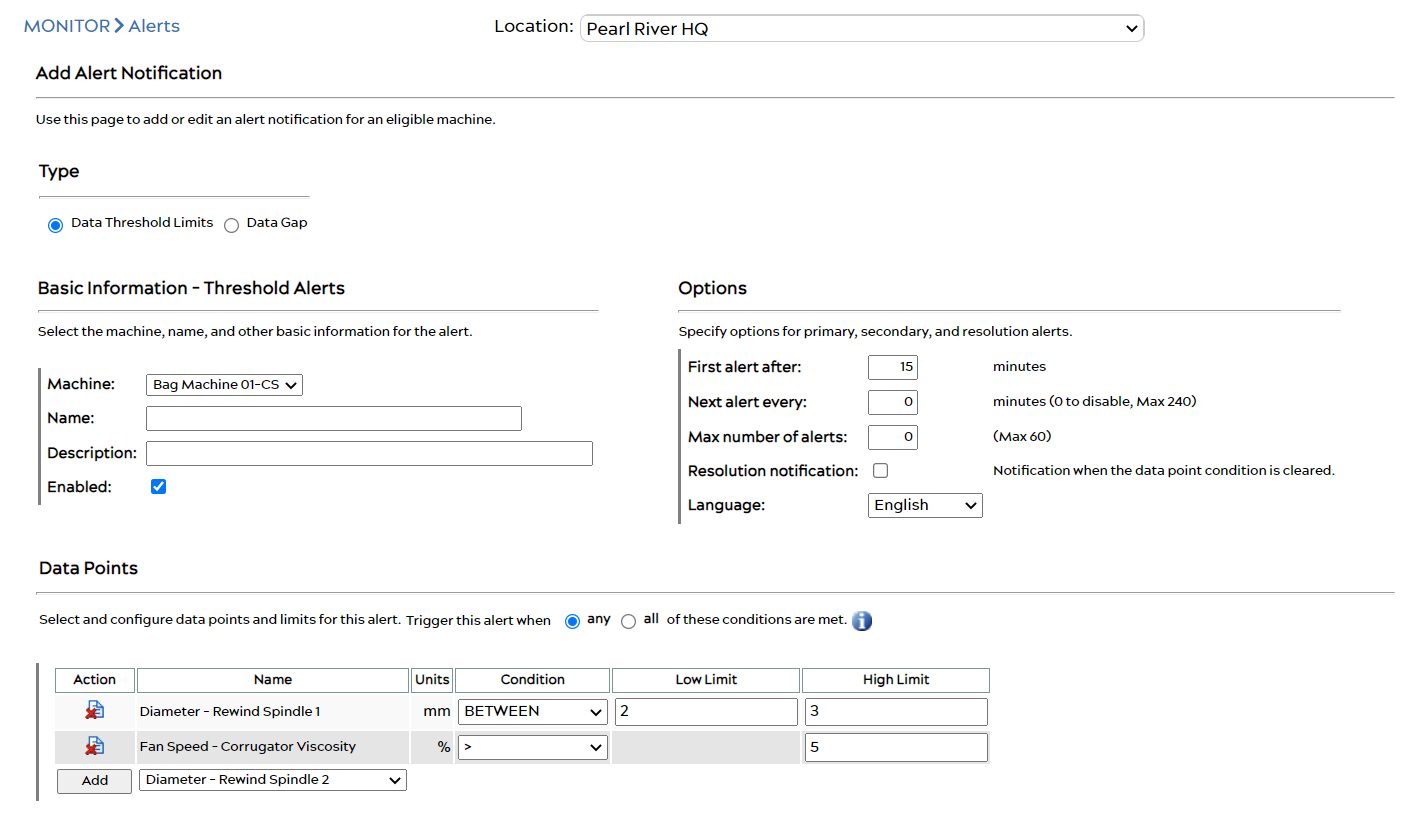 Basic Information
Users can enter alert information, select a machine, or choose to enable/disable the alert.
Options
Users can specify alert options – alert frequency, number of alerts, language, and resolution notification.
Select Alert Type
Choose either the Data Threshold Limits or Data Gap option from the radio buttons shown. Depending on your needs
Data Threshold Limit: If the user wants to get alerted when a specific data point(s) does not meet certain conditions/ limits.
Data Gap: Not specific to data points, general to the machine data loss.
Data Points
Alerts can be triggered by specific conditions or multiple conditions. Choose between these two options using the radio buttons listed in this section: any or all conditions.
Select the specific data points to cause an alert to trigger. Choose a data point from the dropdown selection in the Name column, then click Add under the Action column.
Alert Conditions
Choose a Condition option from the dropdown menu to specify when the alert should trigger. Enter Low Limit and/or High Limit values.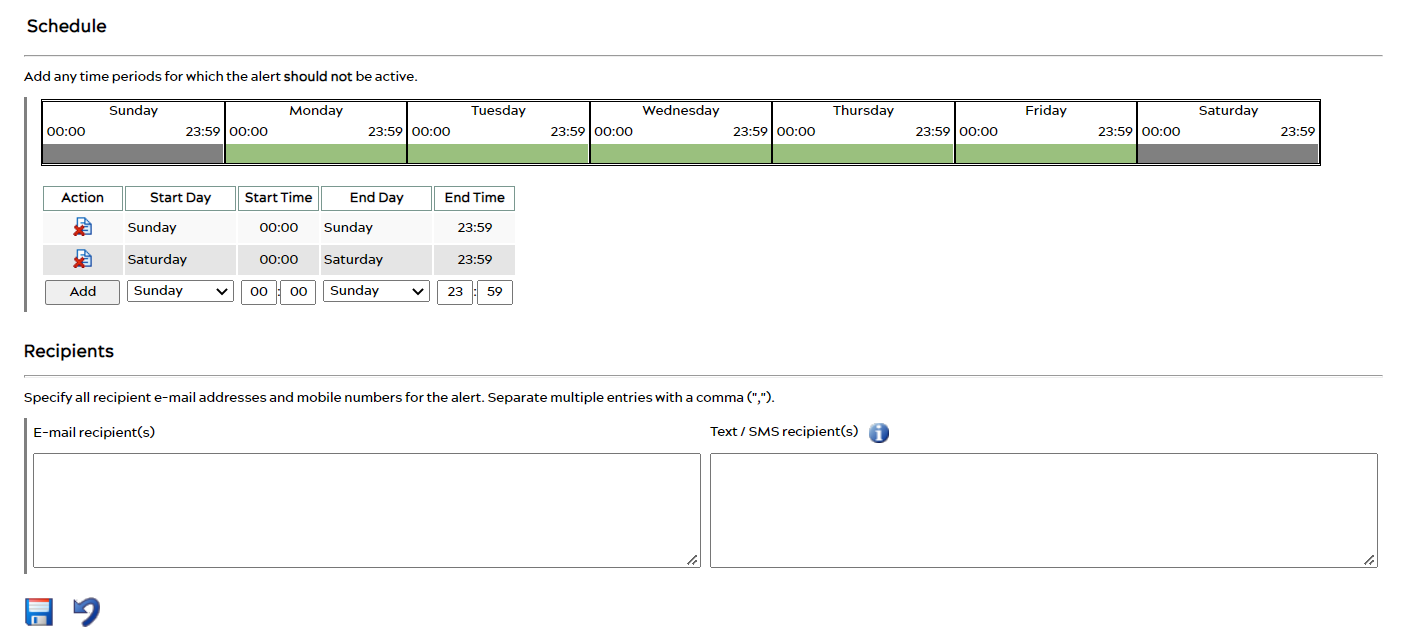 Alerts Schedule
Choose a time period during which alerts should not be sent out. For instance, if a machine runs only five days a week and alerts should not be sent out on weekends, configure the Schedule section to match the machine run times.
Recipients
Enter alert recipients in the text boxes below. Email and text alerts are supported; text messaging fees may apply, in addition add area code with phone number as well. Separate multiple entries with a comma.
Once completed, hit the Save icon at the bottom of the page to save your alert.
Not receiving an alert? Read about Alert Status Information to ensure your alert is properly set up.
© 2023 ei3 Corporation. Content of this web page is proprietary to ei3 Corporation.